Bay & Bay Transportation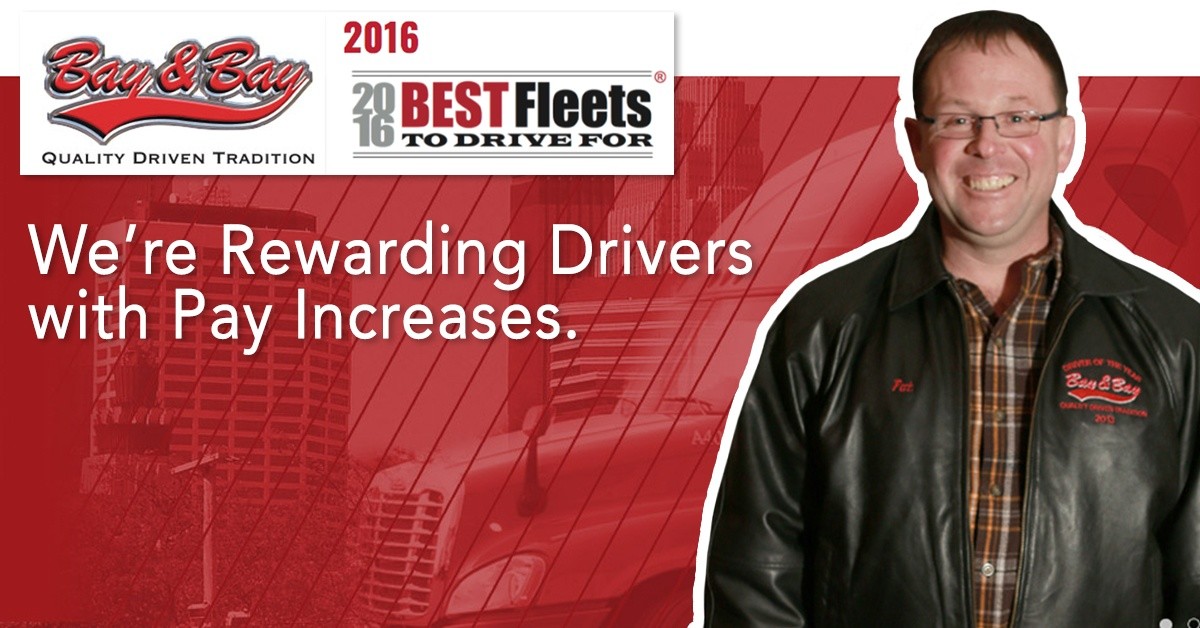 Truck Driving Jobs at Bay & Bay Transportation
This company's jobs will be updated shortly...
Requirements
Driver Type(s)
Company Driver
Owner Operator
Benefits
Health Insurance
Vision Insurance
Dental Insurance
Retirement Plan
Paid Vacation
Incentives
Great miles
Support from a staff who treats you like family
Company Overview
Bay & Bay Transportation
(844) 332-1063
Bay & Bay Transportation currently has over-the-road and local truck driving jobs available across the United States for experienced company and lease purchase drivers, as well as owner operators. We offer driving professionals competitive pay and many other great advantages!
Call or Apply Today to Find Out More!
Contact Info
Bay & Bay Transportation
140th Street East
Rosemount, MN 55068
Phone Number
Recruiting : 844-332-1063
Connect with Bay & Bay Transportation