Milller Truck Lines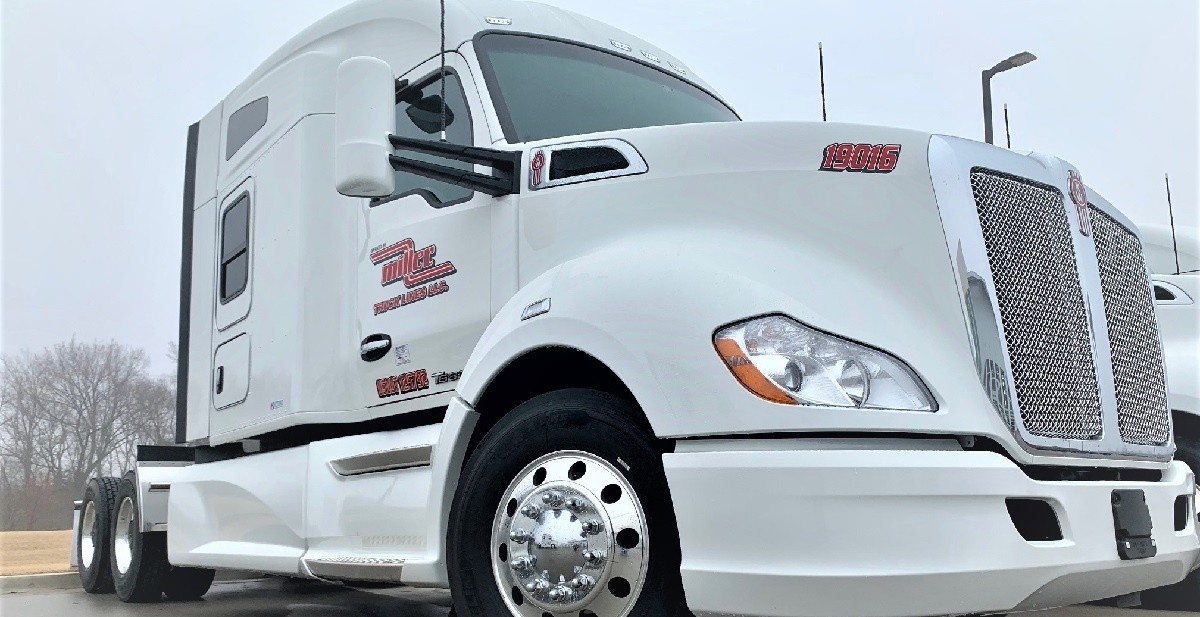 Truck Driving Jobs at Milller Truck Lines
This company's jobs will be updated shortly...
Requirements
Driver Type(s)
Company Driver
Owner Operator
Benefits
Health Insurance
Vision Insurance
Dental Insurance
Life Insurance
Cargo / Collision / Liability Insurance
Retirement Plan
Paid Vacation
Paid Weekly
Layover Pay
Pickup/Drop Pay
Per Diem
Paid Fuel Surcharge
Direct Deposit
Company Overview
Milller Truck Lines
844-213-2420
Milller Truck Lines is family owned and operated by James and Bonnie Miller, along with their sons; Jim, Don, and Bobby. Miller Truck Lines was incorporated in April of 1983 and has gained respect and loyalty throughout the industry. The MTL management team has assembled a staff of dedicated transportation specialists that understand supply chain logistics, just-in-time (JIT) and truckload dedicated freight. Miller Truck Lines transportation services include refrigerated, dry van, tanker, flatbed, and a regional wrecker service.
The core of our business is to provide world-class transportation services. The principle commodities we transport include; frozen goods, produce, manufactured goods, paper products, non-perishable food products, beverages and beverage containers, industrial air conditioners, steel, lumber, bulk asphalt and oil products. We also hauled live sharks from Las Vegas, NV to the Tulsa, OK aquarium!
We pride ourselves on maintaining our diversified status to better serve our customers. We make it our business to understand the rigors of our customers jobs and deliver service that out performs the competition. We back our service with a staffed network 24/7 and because our company is broadly diversified, we can leverage our technologies to create advantages across the board.
It's no secret we have high expectations - delivering high quality client service requires nothing less. We have developed a strategic network of terminals and offices located in Stroud and Tulsa, OK, Columbus, OH, and Altavista, VA. These terminals allow us to respond more rapidly to our customers' needs. To facilitate the pick-up and delivery of your shipment we operate equipment yards in Oklahoma City, OK, and Fort Worth, TX. We also have trailer-pools in various regions of the country.
Over half of Miller's fleet is equipped with QualComm communication technology. QualComm allows instant two-way communication. Load assignments, directions, fuel stops, and service facilities can be communicated instantly. Miller's uses a customized fuel optimization system in order to cut the rising costs of fuel. We assist our planners in choosing the most efficient routes and the most economical fuel stops. With this optimization system, we are better able to utilize our drivers' time and our equipment. This savings is then passed on to our customers.
With over 26 acres at our Tulsa location, we are able to store product on our yard. We can load product, store and deliver at a later date. Let us take the load off your mind and facility. This will free up your space for more production!
Call or Apply Today for More Information!
Contact Info
Milller Truck Lines
105 North 8th Avenue
Stroud, OK 74079
Phone Number
Recruiting : 844-213-2420
Connect with Milller Truck Lines
Videos
Jim Miller Thanks Miller Drivers